I am extremely happy with the great help I received from Anne-Fleur during the process of buying my first home. Her expertise as a mortgage advisor was truly invaluable. She guided me step by step, patiently answered my questions and helped me understand and choose the best possible mortgage options. Her dedication and kindness made the whole experience so much smoother. Anne-Fleur is a professional who truly cares about her clients, and I would have no hesitation in recommending her to anyone looking for expert advice when purchasing a home.
Anne-Fleur was really helpful from start to finish. Very knowledgeable. She helped me navigate the complexities of buying and selling at the same time and making sure I have the best financial arrangements. Highly recommended!
Bloombridge helped us buy our first home and we can recommend it to everyone! Anne-Fleur is very knowledgeable and was able to convey information that was often new to us in a clear and understandable way. She thought along very well in our situation, was proactive and communication always went smoothly. Her advice and services really made us unburdened in this area!
I'm thrilled with my second experience with Anne-Fleur! She's an exceptional professional who played a key role in securing a mortgage. She actively listens, asks the right questions, and helps you make informed decisions with tailored scenarios. The whole process was seamless and enjoyable, thanks to her expertise, genuine care, and understanding. I wholeheartedly recommend Bloombridge to friends and eagerly look forward to future collaborations. Anne-Fleur is an invaluable partner in important financial decisions!
Anne-Fleur helped me very well with getting a mortgage, in a professional way with personal advice focused on my situation. There is a lot to consider when buying your first home in Amsterdam, so I would definitely recommend Bloombridge's advice and guidance!
We had a great experience with Anne-Fleur and Bloombridge, super proactive and good at understanding our needs and finding something that met our needs. Thanks for helping us navigate buying our first home!
An awesome experience and level of service. Anne-Fleur made the whole mortgaging process as easy as possible. We had multiple touch points throughout the process where she explained everything in an excellent level of detail - also while achieving a higher maximum mortgage (relative to other advisors). She is personal, friendly, and happy to answer questions adjacent to the mortgaging process - I've already recommended her to multiple friends. Don't hesitate to work with her!
Bloombridge in the person of Anne-Fleur helped us a lot with the purchase of our house. Not only does she take away the worries about arranging financing, she also guides and advises in making choices when it comes to associated insurance and other matters. Truly a total package that is tailored to your needs and wishes!
We have worked recently with Bloombridge team for assisting our mortgage application process. From the start till the end they were super hands on, have a very clear communication and were very supportive. They provided multiple alternatives for us, always seeking for our interest. We felt so confident working with them and fully trusted as they know the system so well. We suggest Bloombridge to everyone, especially if you have a complicated situation and need expert help.
I can recommend Anne-Fleur to everyone. Her assertiveness and level of service ensure that various scenarios of complex financing issues can be easily followed and brought to a successful conclusion. Are you looking for someone who thinks along and gets the most out of your personal financing request? Bloombridge will help you further.
Very helpful and smooth transaction!
A very nice and reliable address. In addition to making all financial matters and obligations in order with regard to the purchase of our house, she also gave a lot of good advice. In addition, always accessible and available, she even helped us during her vacation to get the last things in order. We are therefore very satisfied and recommend Anne-Fleur to all our friends and family!
Excellent mortgage based on our pension income, Anne-Fleur has taken care of that. In a professional and extremely friendly manner, she took us along in this tailor-made process. Everything was arranged in a short time and we knew that our new home was within our financial reach.
Clear and professional advice. Easily accessible, responds quickly and excellent knowledge of the market.
With Bloombridge we were able to switch quickly to get financing for our dream home. Anne-Fleur knows what she is doing and works meticulously. In addition, we have experienced the personal contact as very nice!
We worked with Bloombridge for the purchase of our first home. From the first (digital) meeting it felt very good. Communication was open, clear and flexible. Anne-Fleur was always there for us if we had questions and helped us where necessary. Thanks to her, we were able to buy our first home in a smooth manner. We are very satisfied and would definitely recommend her services!
As an advisor, Anne-Fleur helped us enormously during our house search. Because of the personal contact and the quick switching, she has been indispensable during our search and the actual buying of the house. It is no coincidence that we recommend her to friends and family!
We have experienced Anne-Fleur as fantastic! She is super helpful, gave us good advice and is always available. Thanks to her quick action, we were able to buy our house! We also recommend everyone to work with Anne-Fleur! We are so happy that it all worked out! 🙂
Anne-Fleur helped me very well in arranging financing for the purchase of my house. Prior to the search, I knew exactly what my options were because of her calculations and explanation. She responds quickly, she is always available for interim questions and handles everything neatly. Can recommend her to everyone.
Bought our first house with the help of Anne-Fleur. We experienced the contact as very nice, she really thought along with us and switched very quickly! Thank you!
Excellent guidance when buying my first home: always well prepared and difficult questions are answered clearly. Recommended!
We were very nicely helped by Anne-Fleur. In addition to thinking along with us, she explained the entire process from A to Z in understandable language so that it was clear to us what was expected of us. She responded quickly and was easily accessible when we had questions. We are happy to recommend her!
Anne-Fleur helped me enormously when buying my house. From the first appointment she told us full of energy and very clearly how the entire process would go, which steps should be taken when and what she would help with. Throughout the process, Anne-Fleur was always fully involved, helpful and professional. It was real teamwork!
My Advisor, Anne-Fleur Schotema from Bloombridge got in touch straight away with a follow-up meeting which was pleasant and extremely thorough. She explained the services offered, what she could possibly do for me, and guided me through the process. She was able to give me clear, and well-informed advice about my situation and made suitable targeted suggestions from which I can make choices. Anne-Fleur owned the process every step of the way and the whole process was well handled and she was efficient and friendly. Could not be more happy at this point and I would highly recommend her services.
Anne-Fleur helped uw a lot with the application for financing. Top service and quality!
Bloombridge is hands down the best financial advisor I've ever worked with. Anne -Fleur helped me increase my current mortgage so I could finish the renewal of my apartment in Amsterdam. I am beyond satisfied , she is very professional, takes time listening to her clients wishes. She asked me about my long term financial/life goals and made sure the mortgage I chose was aligned to my future goals. She is very responsive and always very honest and customer -centric. I truly felt that she always had my best interests in mind. I've had several financial advisors before but honestly I've never had one like Anne-Fleur. I can't recommend her enough!
Anne-Fleur really guided me fantastically in buying and financing my first home. Her way of working is very pleasant. She is easily accessible, able to act quickly and she ensures that you are ready to finance it, so to speak, before the purchase / offer. In addition, she thinks along well and explains all kinds of things before you have even thought of it yourself. She gives you a little peace and security in something 'big' like buying a house.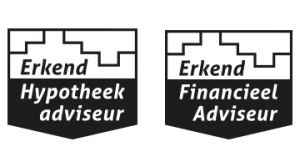 KvK 83857591
© Bloombridge, all rights reserved